Today's financial world is complex. But, with the right financial partner, it doesn't have to be. You need confidence and clarity from your financial team. That's why we never hide behind complicated jargon or push a one-size-fits-all solution. Rather, we provide straightforward, actionable guidance that you can trust.
Our wealth management and retirement plan teams use our in-house experience and expertise to help our clients achieve their financial goals. We uncover missed opportunities that help our clients minimize their taxes and maximize their wealth.
Whatever your goals, we build solutions that serve you best.
Our Services
Recent Blog Posts
A number of our retirement plan clients have independent contractors performing services for them. There are often questions about whether these independent contractors can or should be covered in the company retirement plan. The answer can be boiled down to two important points:
Independent contractors are not employees, so there is no requirement to cover them in the company retirement plan. In fact, you can't cover independent contractors in your qualified plan even if you wanted to.
However, many workers that companies think are independent contractors or would like to be independent contractors, aren't. They are common-law employees instead.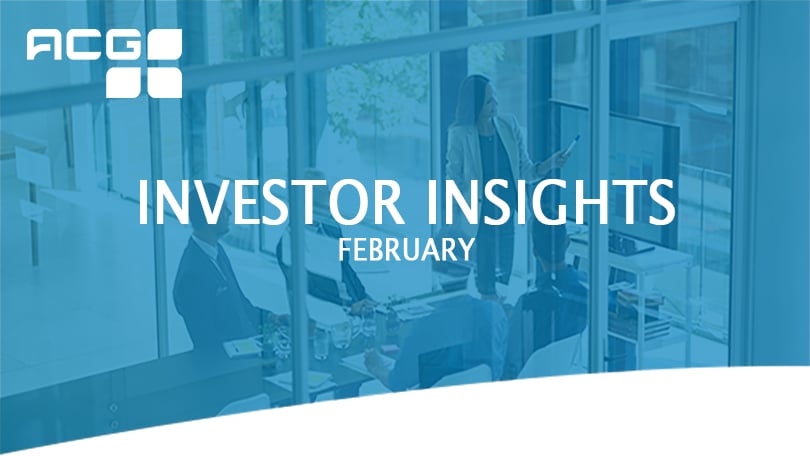 See our recap of January's key statistics and market commentary below.
Noteworthy Numbers
The Energy sector fell by 11.07% in January amongst fears of a demand decrease due to the Coronavirus outbreak.

U.S. GDP grew at only 2.1% annualized in the fourth quarter, the slowest pace of growth since 2016.

The yield on the 10-year Treasury bill fell as low as 1.51% during January as money flowed from equities to safer assets like bonds. This is the lowest the yield has been since October.

By now you have likely heard about the SECURE Act recently passed by Congress. The Setting Every Community Up for Retirement Enhancement (SECURE) Act will increase access to workplace retirement plans and expand retirement savings, but what provisions and reforms do you need to know about?
View All Blogs
Resources
Access tools and insights to help build financial stability for your retirement.
Download Now
Download our eBook to see how you can uncover opportunities for tax savings.
Download Now
Collect and organize the information you need to develop a Retirement Lifestyle Plan.
Download Now
Our Team
At ACG, we've built a team of seasoned professionals that provide our clients with a depth of expertise, experience and hands-on support. We're proud to introduce our team of highly certified advisors.
Meet Our Team